Don't miss out! Shop our special offers now.
Dream yourself into Vejer, a moorish Andalusian hilltop village
Vejer de la Frontera is a dreamy white Andalusian town on a mountain top. From up here you can see the golden sandy beaches and blue sea and if you are lucky even Africa.
Get the summer lifestyle feeling of Vejer without leaving your house and enjoy our inspiring necklaces and glass drinking straws at home.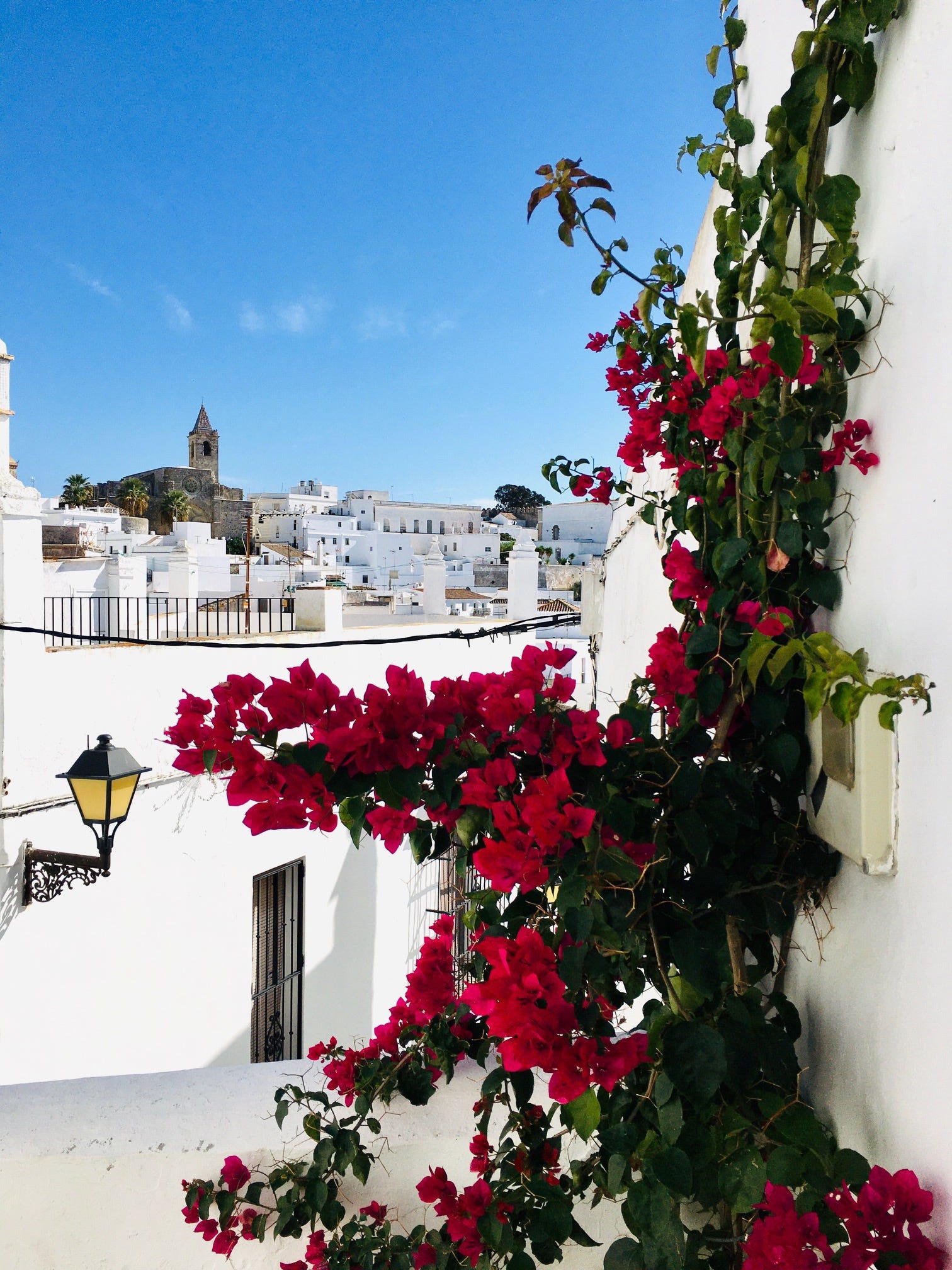 Be up-to-date on the latest trends with our newsletter:
Looking good and feeling great
That's my mantra. I want to inspire the same confidence in you. Look around you and discover the variety of my offer of
gorgeous necklaces and glass drinking straws, beautiful souvenirs that remind you of a summer vacation in Vejer.
Travelling has always been a big part of my life. During my childhood, our family travelled all over Europe and as far as Africa in a VW Beetle and we slept in a tent. It was the children's job to inflate the air mattresses and when they were full of air were we allowed to jump into the refreshing waves of the sea. I continued and extended this long-standing and cherished tradition by traveling all over the world with my own family. Inspired by many different cultures and colours I looked for jewellery that empowers women: bold pieces that demonstrate strength, boost self-confidence and make you happy.

At a time when more and more people are thinking about sustainability, people are also considering whether they need new clothes all the time. The solution is to have just a few basic pieces of clothing and to spice them up with a different beautiful necklace every day.

It is important to me to focus on sustainable products, such as glass drinking straws and the matching brushes should of course not be made of plastic, but of natural sisal.